Moderator: CjMT
A new b3 plugin has been installed so that players can vote for a map.
You can type "
!like
" or "
!dislike
" to give their feedback on a map.
1. You can only vote once for a map and you can't change your vote so think before you vote for that map.
2. You can cast a vote for
every map individually
but only once and it can not be changed.
3. You can see the results on a webpage .
4. Admins can check in game some stats by using
!maprating
,
!topliked
, and
!topdisliked.
K!lL3r helped me making the site more secure and we will try to improve the site a bit more in the coming week.
We hope to collect as much info as possible from players that visit our server so that we can compose a better map rotation.
Hope you guys like it and that it give the aimed results.
Clan Leader
Posts: 2604
Joined: Fri Jun 03, 2011 10:29 pm
Country:
Has thanked: 564 times
Been thanked: 563 times
---
Seems pretty cool, i like it :)
"The world is beautiful, even when they are filled with sadness and tears" - Kotomi Ichinose
"I Thought i could just apologize tomorrow, but that tomorrow, never came" - Yadomi Jinta
3: Member
Posts: 1344
Joined: Fri Sep 27, 2013 3:12 pm
Country:
Has thanked: 128 times
Been thanked: 93 times
---
This ask for more ideas!! I will make a list for the next meeting :)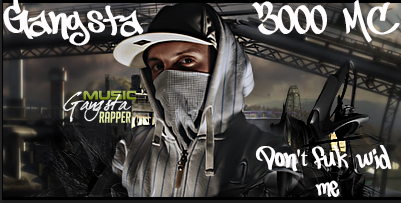 Thanks Slim for this epic sig!
3: Member
Posts: 2335
Joined: Mon Jun 17, 2013 8:17 pm
Country:
Has thanked: 337 times
Been thanked: 184 times
---
Added this button:
To the
So everyone can use it from there
.
Nice plugin
I Don't say I Don't Trust You, I Don't Say I Do, But I Don't.
»Topper Harley«
Clan Leader
Posts: 7632
Joined: Sun Dec 11, 2011 3:26 pm
Country:
Has thanked: 1202 times
Been thanked: 1101 times
---
---
9000: Staff
Posts: 4550
Joined: Sat Jun 04, 2011 9:32 am
Location: meh
Country:
Has thanked: 42 times
Been thanked: 242 times
---
Suggestion: Site now sorts on name (?) by default, make it sort on popularity by default. This is what people look for imo
btag: nesty#2493
Clan Leader
Posts: 7139
Joined: Thu Jun 02, 2011 6:17 pm
Location: Cafe de Dees Coffeeshop
Country:
Has thanked: 510 times
Been thanked: 880 times
---
Posts: 140
Joined: Sun May 05, 2013 12:01 pm
Country:
Has thanked: 1 time
Been thanked: 6 times
---
Head Admin
Posts: 1725
Joined: Tue Nov 06, 2012 1:57 pm
Location: Hai
Country:
Has thanked: 191 times
Been thanked: 342 times
---
Clan Leader
Posts: 2604
Joined: Fri Jun 03, 2011 10:29 pm
Country:
Has thanked: 564 times
Been thanked: 563 times
---
---
Who is online
Users browsing this forum: No registered users and 1 guest